AHY: Kalau Mau Berpolitik, Mundur dari TNI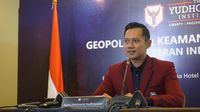 Agus Harimurti Yudhoyono (AHY) mengingatkan kepada instansi pemerintahan, termasuk TNI, agar netral di tahun politik.
Piala Uber 2018: Indonesia Kalahkan Malaysia 3-2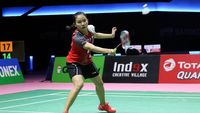 Indonesia memetik kemenangan 3-2 atas Malaysia di laga Grup D Piala Uber 2018. Indonesia kehilangan poin di partai terakhir menyusul kalahkan Ruselli Hartawan.
Ikuti Gerakan Secangkir Semangat #buatnyatatujuanmu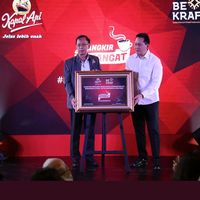 Kapal Api bekerja sama dengan Badan Ekonomi Kreatif Republik Indonesia (Bekraf)
Radja Nainggolan Dicoret dari Timnas Belgia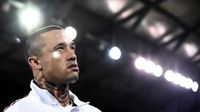 Radja Nainggolan tidak diajak pelatih Roberto Martinez membela Belgia di Piala Dunia 2018. Ini dia penjelasan pelatih asal Spanyol itu.
Keseruan Meet The Fans Timnas Korsel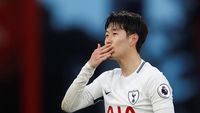 Timnas Korsel menggelar acara meet the fans. Dalam acara itu ribuan penggila bola bisa melihat langsung penggawa Timnas Korsel secara langsung.
Bandara Paling Terpencil di Dunia yang Ramai Turis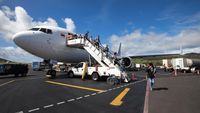 Bandara yang disebut-sebut paling terpencil ada di Chile. Namanya Bandara Internasional Mataveri.
Ada Warisan Sejarah, Menpora Tegaskan Nama Istora Tidak Boleh Diganti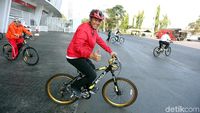 Menpora Imam Nahrawi kembali menegaskan bahwa nama Istora Gelora Bung Karno tidak boleh diganti. Sebabnya ada warisan sejarah yang harus dipertahankan.
20 Tahun Reformasi, PDIP: Jokowi Terus Kerja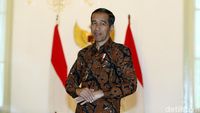 PDIP merefleksikan peringatan 20 tahun reformasi dan Hari Kebangkitan Nasional (Harkitnas) melalui kinerja Presiden Joko Widodo.
Foto: Liburan ala Amine Gulse, Si Cantik Kekasih Mesut Ozil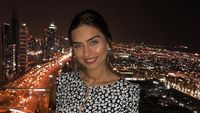 Selain dikenal sebagai Miss Turkey 2014, Amine Gulse juga kekasih Mesut Ozil dari kesebelasan Arsenal. Yuk, kita intip liburan dara cantik ini!
Ini Definisi Terorisme Menurut Kapolri hingga Panglima TNI
Ketua Pansus Revisi UU Antiterorisme menunjukkan kertas perbandingan definisi terorisme antara Panglima TNI, Menhan, Menko Polhukam, Kapolri, dan Prof Muladi.